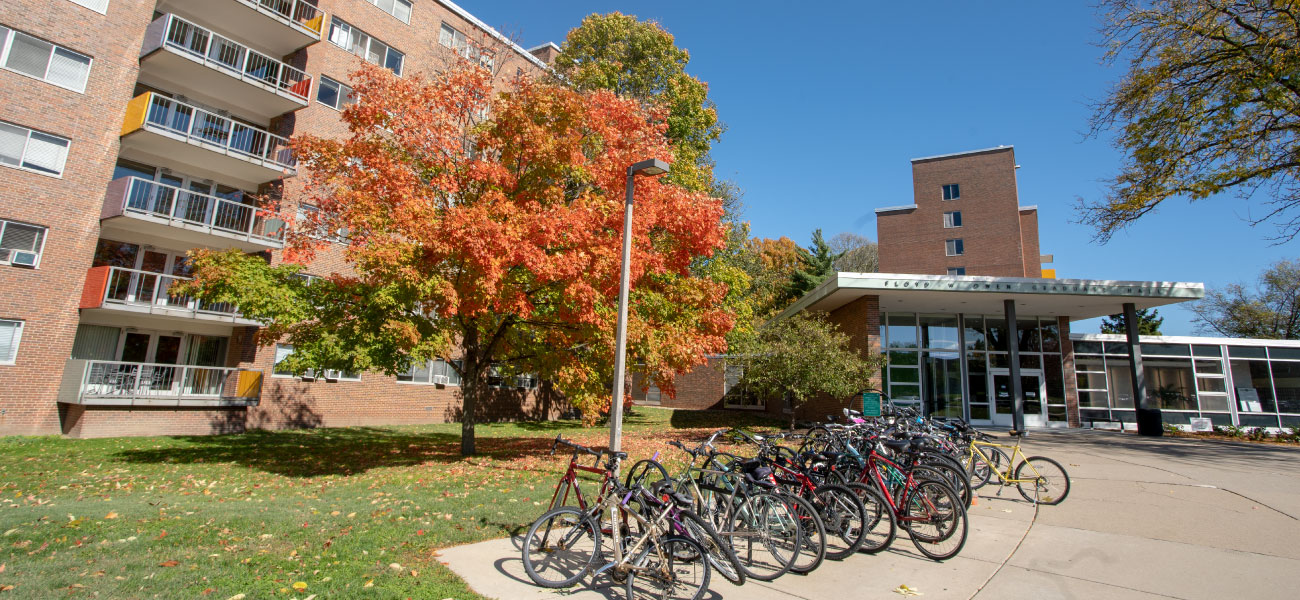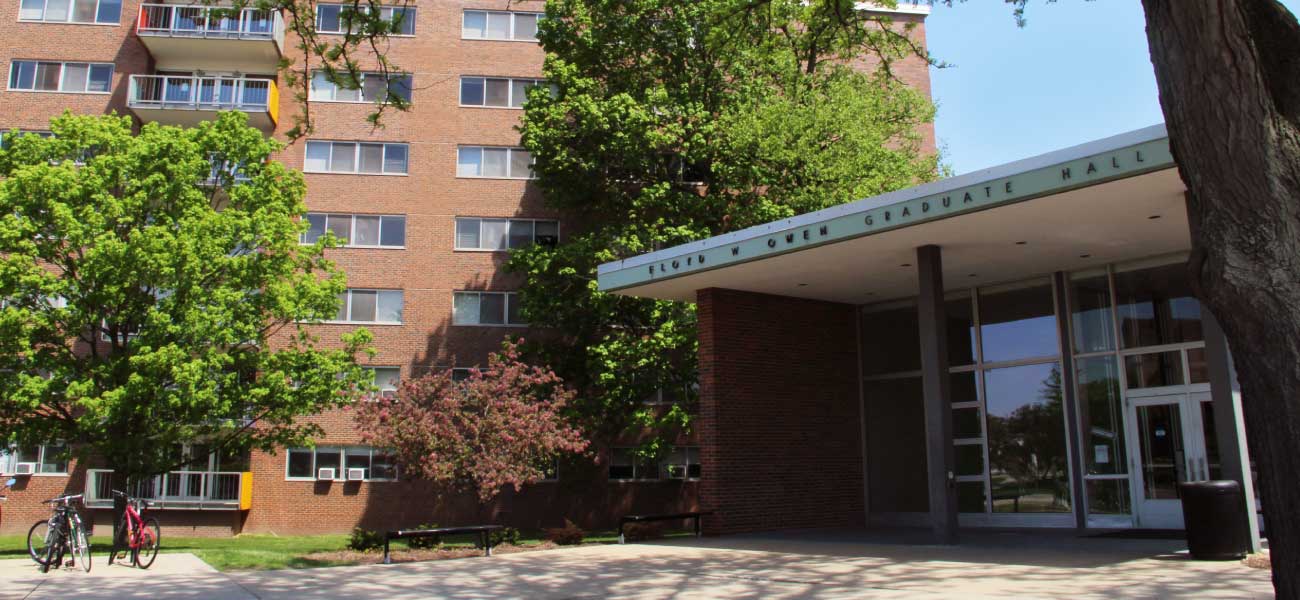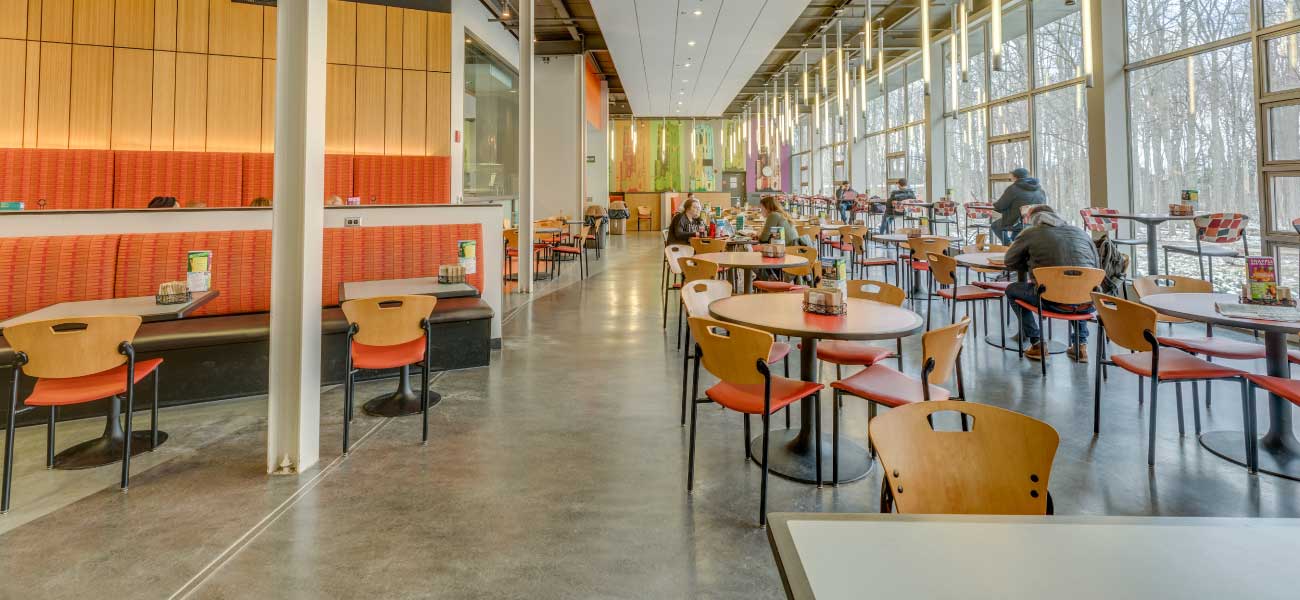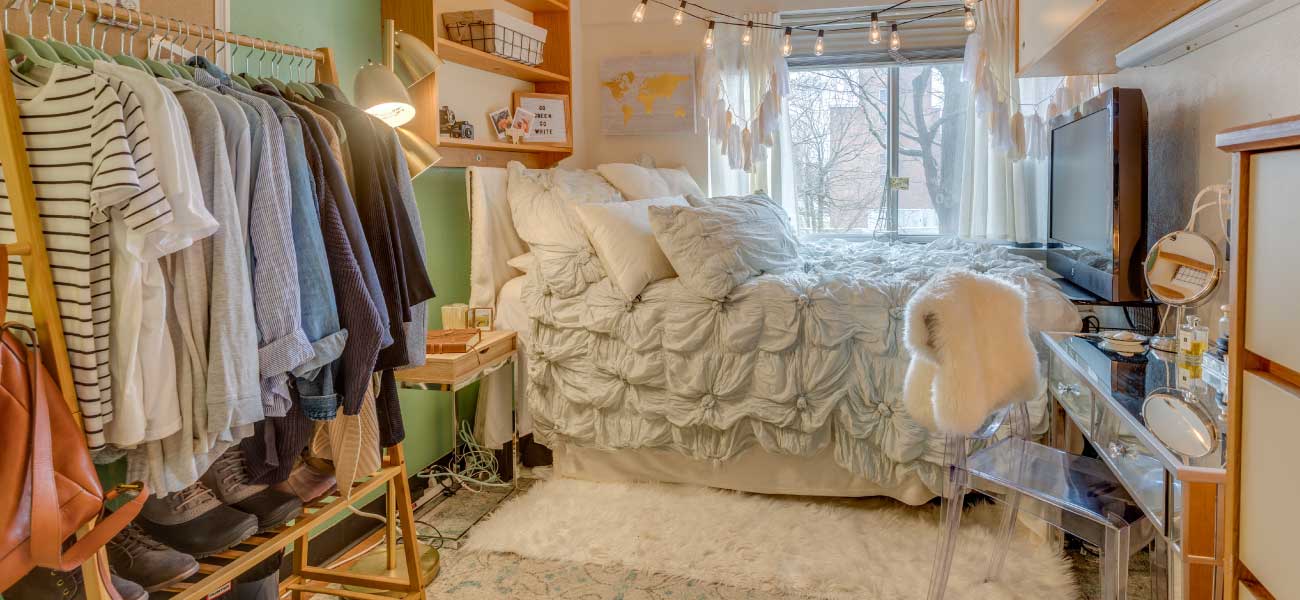 Owen Hall
River Trail Neighborhood
Owen Hall was built in 1960 and is part of River Trail Neighborhood. The hall is ideal for graduate students, professional students and undergraduate upperclassmen who desire a living environment conducive to study and the privacy of a single room. Owen Hall is named after Floyd Owen, class of 1902, who provided part of the funding to build the hall. It was the first co-ed hall with male and female students living in their respective wings.
Floor Plans
Double Room

Floor plan dimensions are approximate — room size and furniture dimensions can vary from room to room. 
Virtual Tour
Building Features
Suite-style bathrooms
Single- and double-style rooms
Weekly housekeeping
Barrier-free housing
Fully furnished
In-room Wi-Fi
Cable TV
Co-ed floors
Barrier-free housing
Bike storage 
Classrooms
Music practice room
TV lounge
Meeting space
Owen Hall

Location
Want to see more?
Explore other halls in River Trail Neighborhood.
Owen Hall Service Center
517-355-5068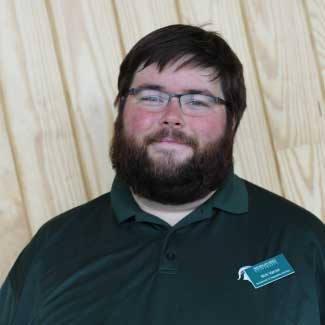 Community Director 
Nick Varner
517-355-4210
nvarner@rhs.msu.edu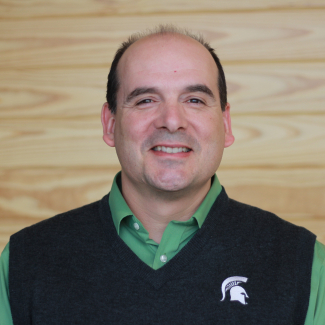 Assistant Director of Residence Education
Charlie Thompson-Orsua
517-432-8328
thomp230@rhs.msu.edu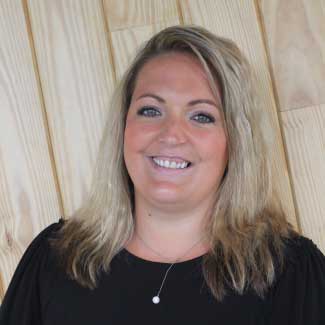 Facilities Manager
Sheena Ballbach
517-884-4414
marti764@rhs.msu.edu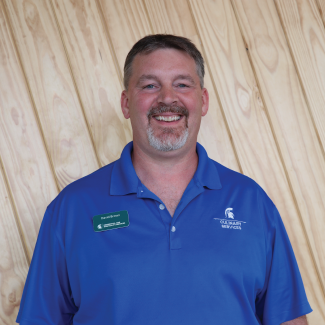 Dining Manager
Dave Brown
517-884-9514
brownd82@msu.edu