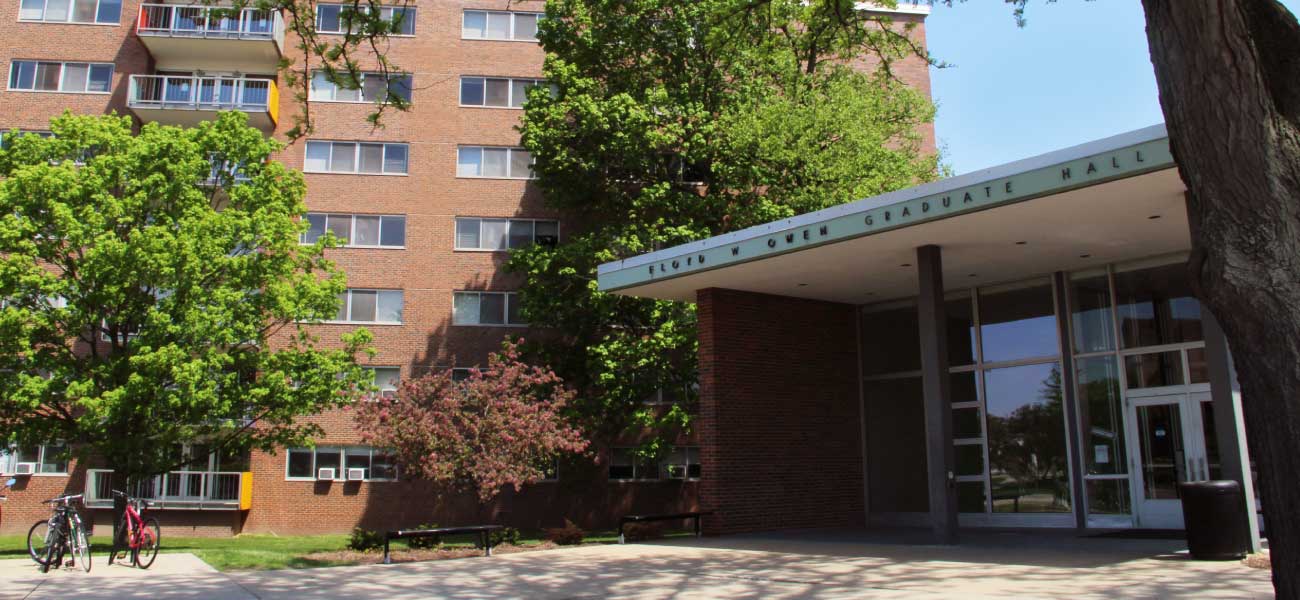 Owen Hall
River Trail Neighborhood
Owen Hall is a favorite to both underclassmen and graduate students. All rooms in Owen Hall are single rooms. The hall is home to a Sparty's Refresh and the allergen-free Thrive dining hall. Students living in Owen Hall have the option to choose a dining plan, but this is not required.
Fun fact: Owen Hall is named after Floyd Owen, class of 1902, who provided part of the funding to build the hall. It was the first co-ed hall with male and female students living in their respective wings.
Floor Plans
The majority of rooms in Owen Hall are permanent singles. The virtual tour room below is a permanent single.
Floor plan dimensions are approximate — room size and furniture dimensions can vary from room to room.
Virtual Tour
Building style: Midcentury modern 
Neighborhood: River Trail
Year built: 1960
Number of Floors: 7
Owen Service Center: 517-355-5068
Engagement Center: McDonel
Address: 735 E. Shaw Lane
East Lansing, MI 48825
Building Features
Suite-style bathrooms
Single-style rooms
Weekly housekeeping
Barrier-free housing
Fully furnished
In-room Wi-Fi
Cable TV
Co-ed floors
Bike storage 
Classrooms
Music practice room
TV lounge
Meeting space
Owen Hall

Location
Want to see more?
Explore other halls in River Trail Neighborhood.
Owen Hall Service Center
517-355-5068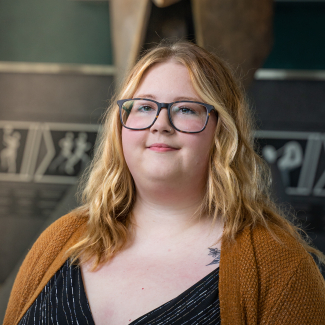 Community Director 
Jessica Quandt
quandtje@msu.edu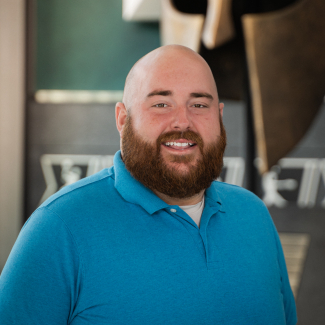 Assistant Director of Residence Education
Jarrod Becht
bechtjar@msu.edu
517-432-8328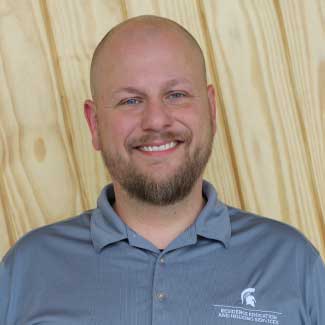 Facilities Manager
Aaron Minnis
517-884-4414
minnisaa@msu.edu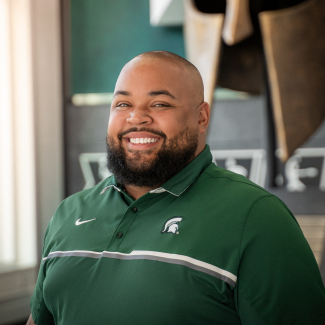 Neighborhood Administrative Coordinator 
Cameron Morton
517-884-0745
morton34@msu.edu