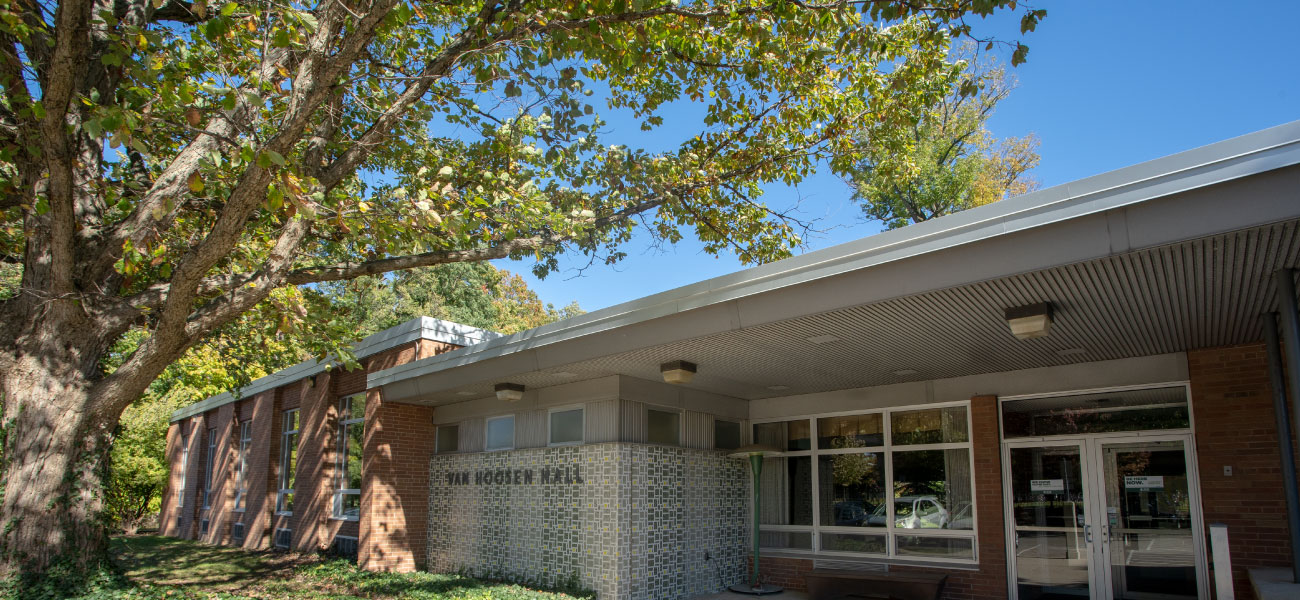 Van Hoosen Hall
River Trail Neighborhood
Van Hoosen Hall is known by Spartans as an apartment-style residence hall. The hall is available to women in their second year at MSU. Van Hoosen Hall has a community building that is used for social events and houses resident laundry facilities. The hall is does not require students to select a dining plan. For 2023-24 Van Hoosen apartments will hold three residents each. 
Fun fact: Van Hoosen Hall is named after Dr. Sarah Van Hoosen, a fifth-generation farmer and a leading genetic researcher who donated land to MSU.
Floor Plans
Van Hoosen Apartment

Floor plan dimensions are approximate — room size and furniture dimensions can vary from room to room. A third bed will be in the bedroom. 
Virtual Tour
Building style: Midcentury modern 
Neighborhood: River Trail
Year built: 1957
Number of Floors: 2
Owen Service Center: 517-355-5068
Engagement Center: McDonel
Address: 603 Bogue St.
East Lansing, MI 48825
Building Features
Women only housing
Apartment-style rooms and bathrooms
Units will house 3 residents
Air-conditioned
Barrier-free housing
Fully furnished
In-room Wi-Fi
Cable TV
Barrier-free housing
Bike storage 
Meeting space
Van Hoosen Hall

Location
Want to see more?
Explore other halls in River Trail Neighborhood.
Owen Hall Service Desk
517-355-5068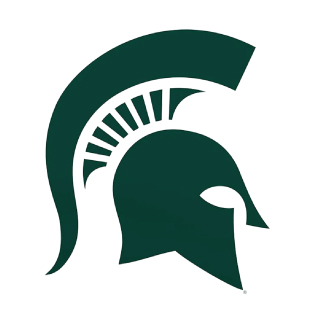 Community Director 
Position Vacant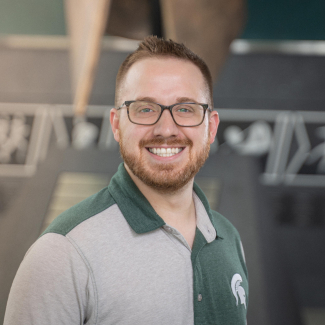 Assistant Director of Residence Education
Eddie Nguyen-Koelzer
517-432-8328
nguye761@msu.edu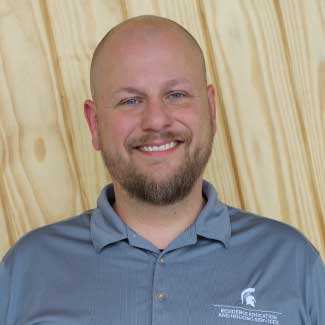 Facilities Manager
Aaron Minnis
517-884-4414
minnisaa@msu.edu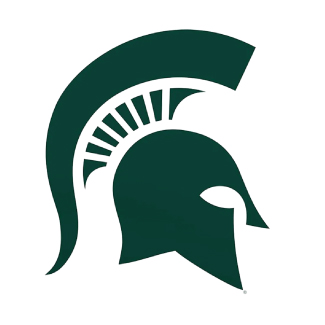 Neighborhood Administrative Coordinator 
Jay Makowski
makowsk7@msu.edu