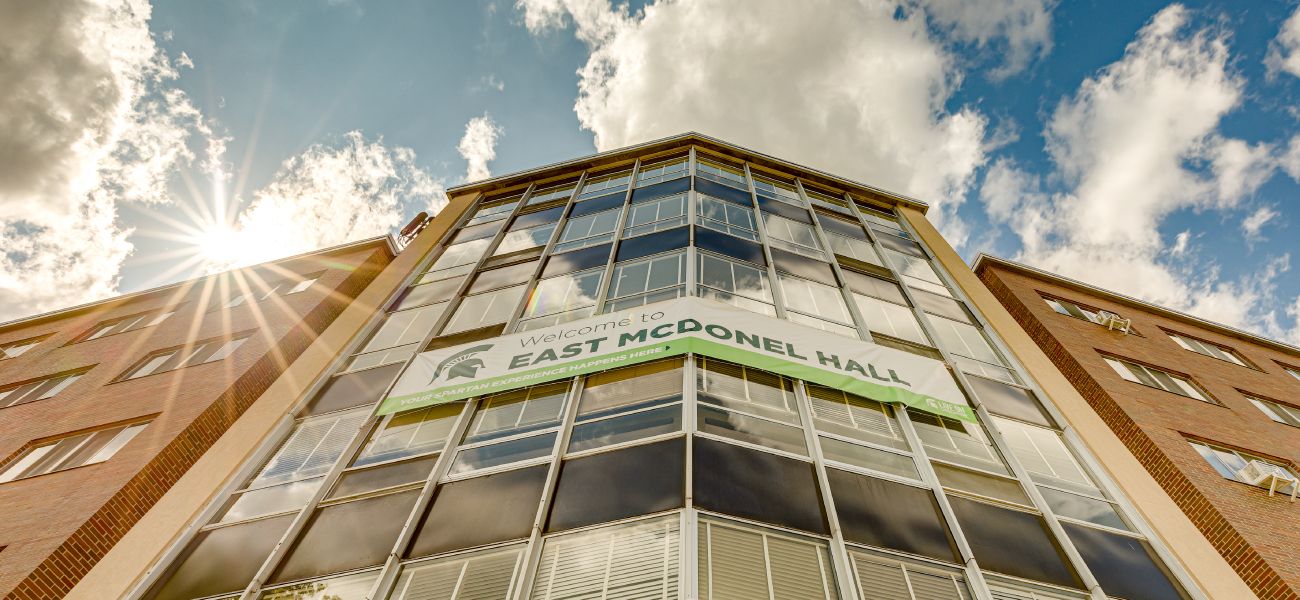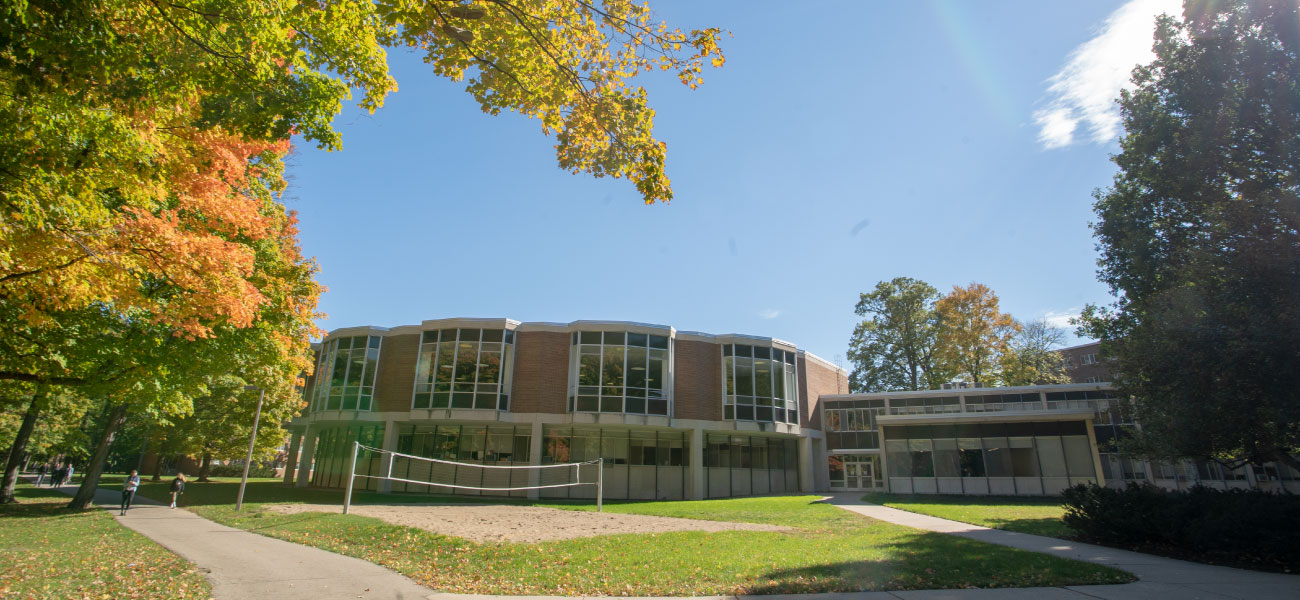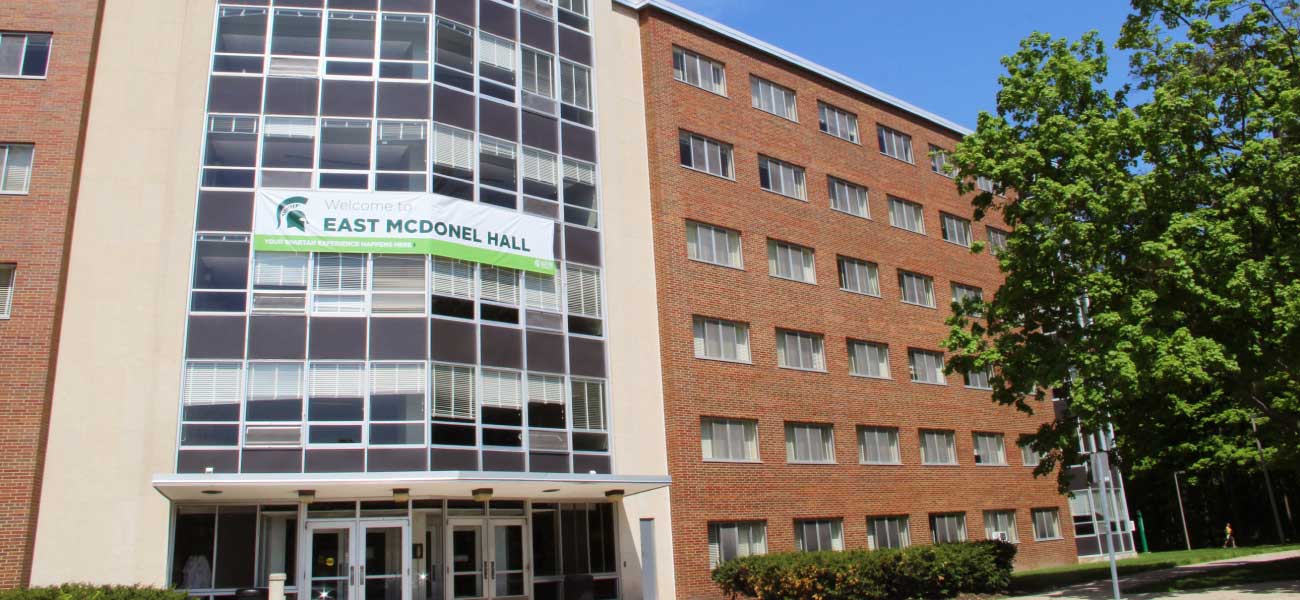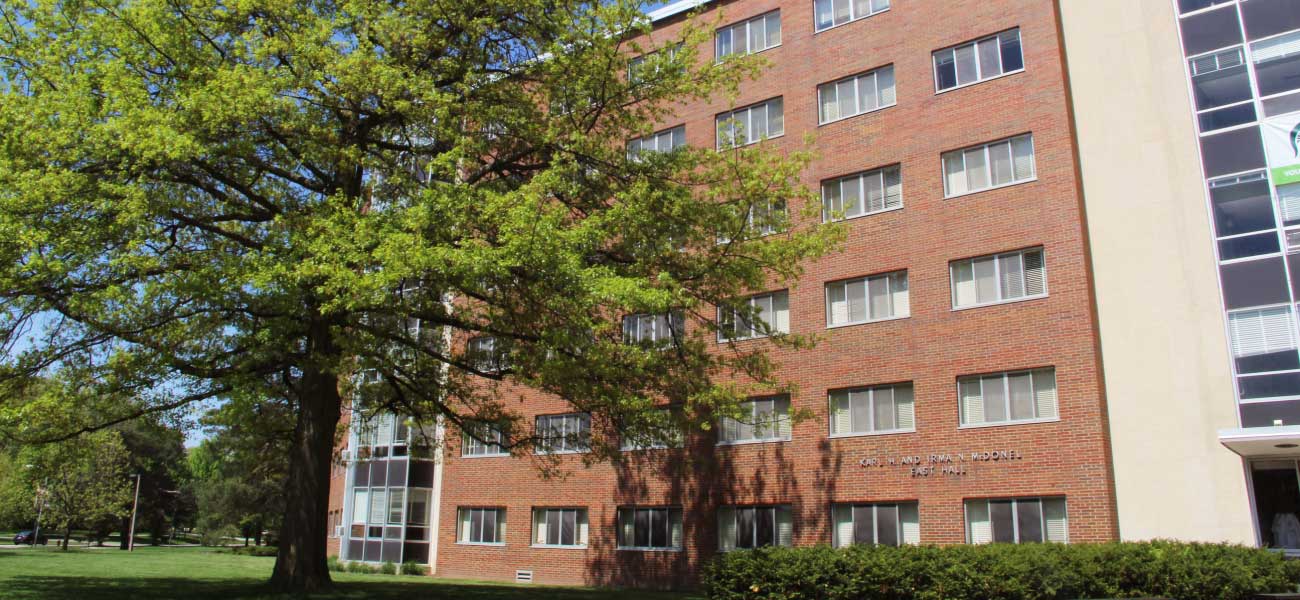 McDonel Hall
River Trail Neighborhood
McDonel Hall is known by Spartans for its optimal housing for returning students, transfer students and those wanting a more quiet, mature atmosphere. The hall offers a Residential Business Program living-learning option. It is also home to a Sparty's Refresh.
Fun fact: McDonel Hall is named after Irma and Karl McDonel. Karl was secretary to the State Board of Agriculture, which is now the MSU Board of Trustees.
Floor Plans
Double Room

Floor plan dimensions are approximate — room size and furniture dimensions can vary from room to room. 
Virtual Tour
Building Features
Suite-style bathrooms
Single- and double-style rooms
Quiet floors
Flexible housing floors
Barrier-free housing floors
Fully furnished
In-room Wi-Fi
Cable TV
Co-ed floors
Barrier-free housing
Bike storage 
Music practice room
TV lounge
Meeting space
McDonel Hall

Location
East McDonel Service Center
517-353-1292
West McDonel Service Center
517-353-1602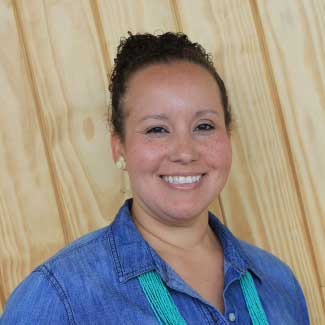 Community Director 
Danielle Merrill
517-353-1598
dmerrill@msu.edu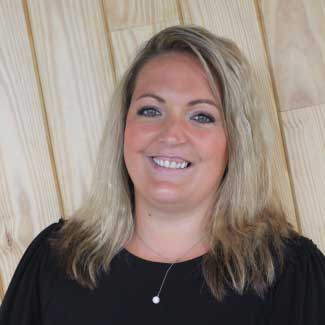 Facilities Manager
Sheena Ballbach
517-884-4414
marti764@msu.edu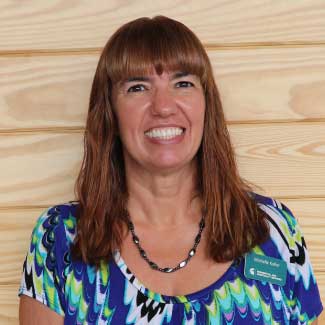 Dining Manager
Michelle Keller
517-355-0487
kellerm@msu.edu