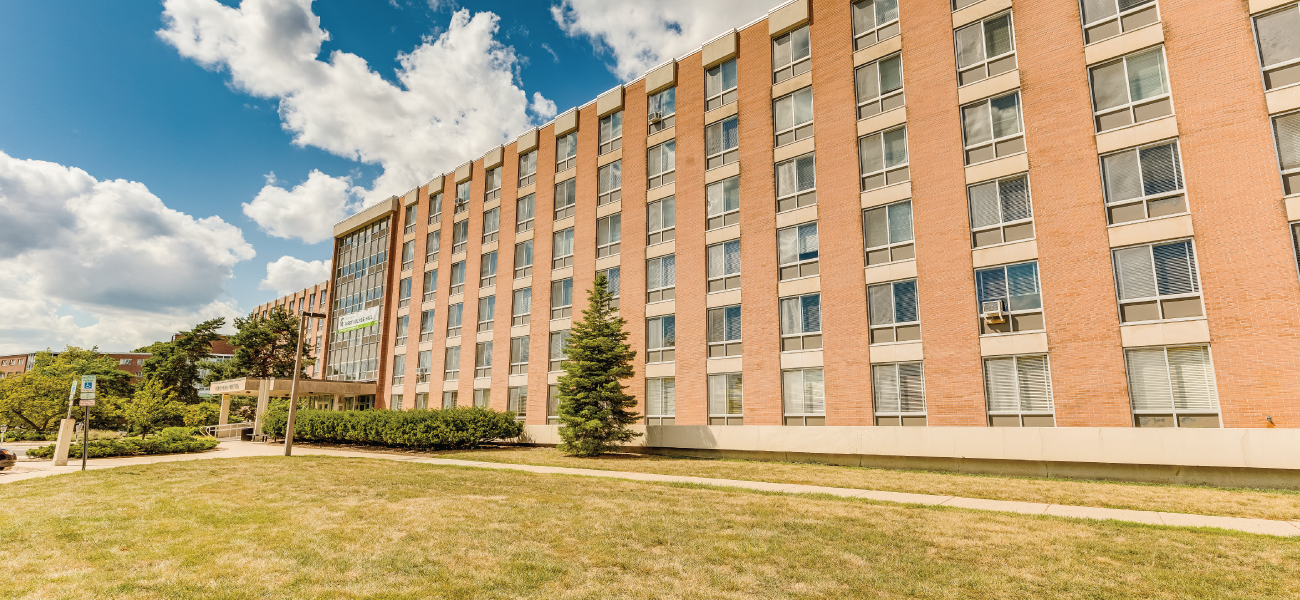 Holmes Hall
East Neighborhood
Holmes Hall is known by Spartans for housing all classrooms, laboratories and faculty/administrative offices for the Lyman Briggs College. Touted as the largest residence hall on campus with more than 1,250 residents, Holmes Hall is the perfect place to meet other students, make new friends and be fully immersed in your education. Holmes Hall offers Lyman Briggs and Honors College living-learning options. The hall is also home to the Holmes dining hall and a Sparty's Refresh.
Fun fact: Holmes Hall is named after John C. Holmes, a Detroit horticulturalist.
Floor Plans
Double Room 

Floor plan dimensions are approximate — room size and furniture dimensions can vary from room to room. 
Virtual Tour
Building style: Midcentury modern 
Neighborhood: East Neighborhood
Year built: 1965
Number of Floors: 6
East Holmes Service Center: 517-353-7760
West Holmes Service Center: 517-353-6360
Engagement Center: Hubbard
Address: 919 E. Shaw Lane
East Lansing, MI 48825
Building Features
Suite-style bathrooms
Single- and double-style rooms
Fully furnished
In-room Wi-Fi
Cable TV
Co-ed floors
Barrier-free housing floors
Bike storage 
Music practice room
TV lounge
Meeting space
Holmes Hall

Location
Want to see more?
Explore other halls in East Neighborhood.
East Holmes Service Center
517-353-7760
West Holmes Service Center
517-353-6360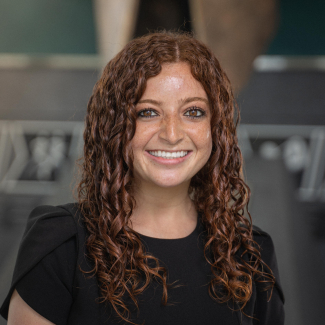 Community Director 
Samerah Saad
saadsame@msu.edu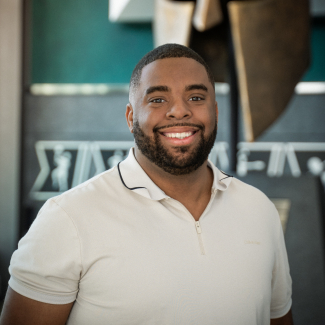 Assistant Director of Residence Education
Quran Green
greenqur@msu.edu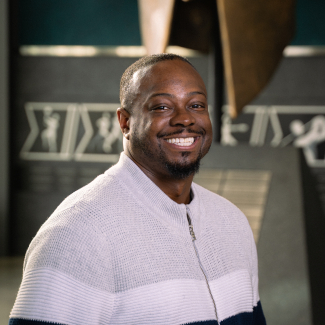 Facilities Manager
Mose Holmes
517-353-9771
holmes38@msu.edu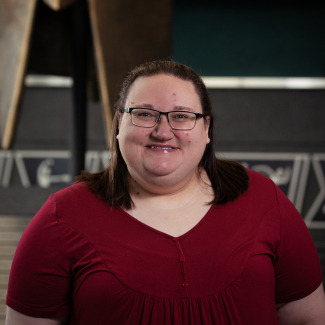 Neighborhood Administrative Coordinator 
Jill Morrow
517-355-9120
morrowji@msu.edu