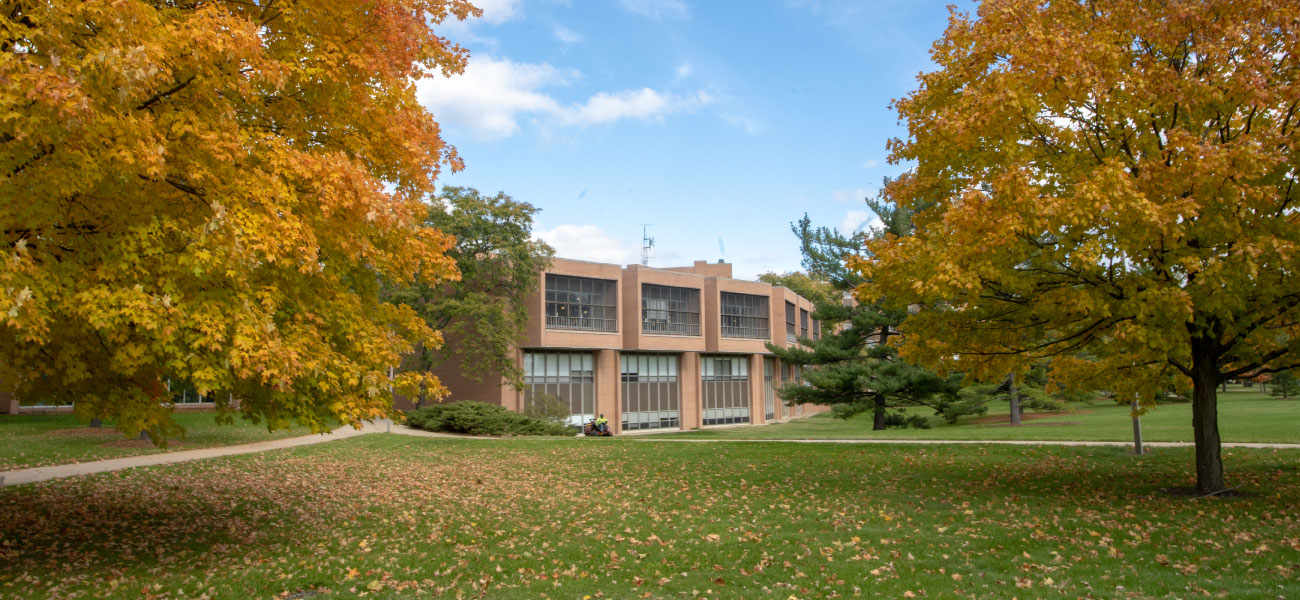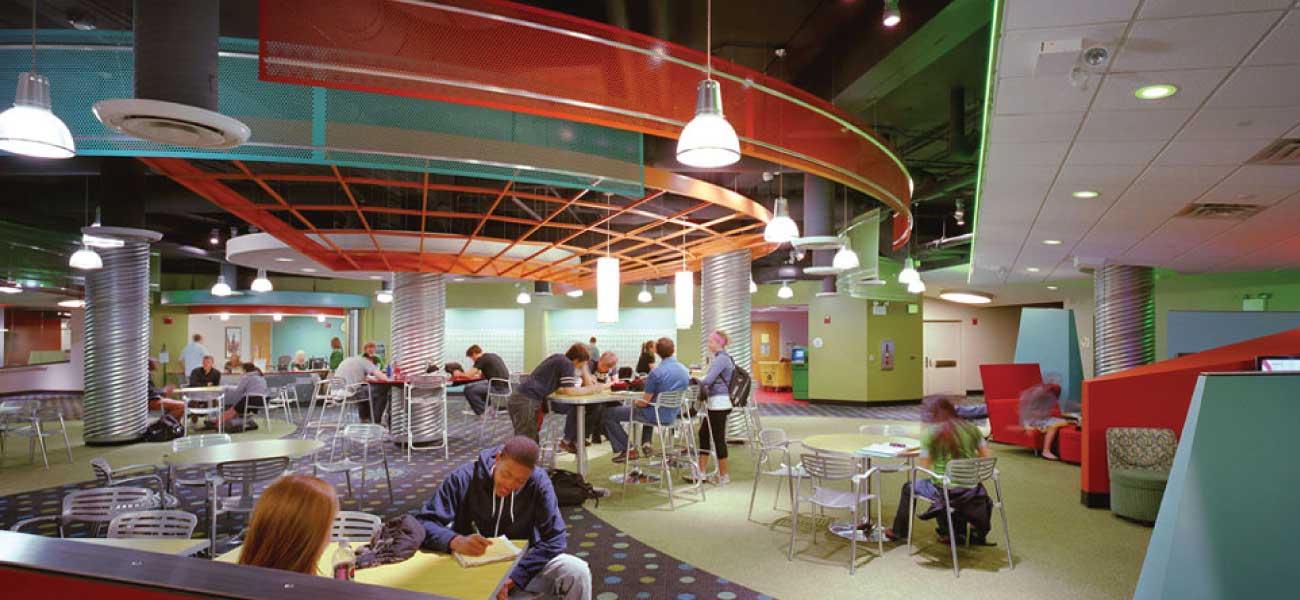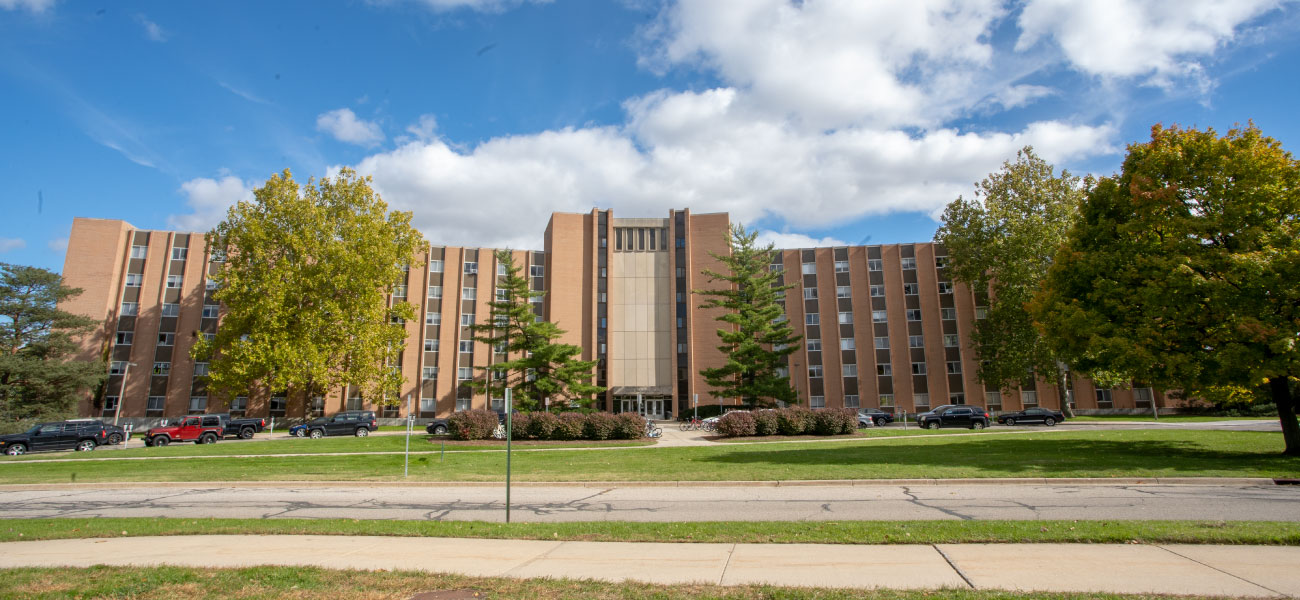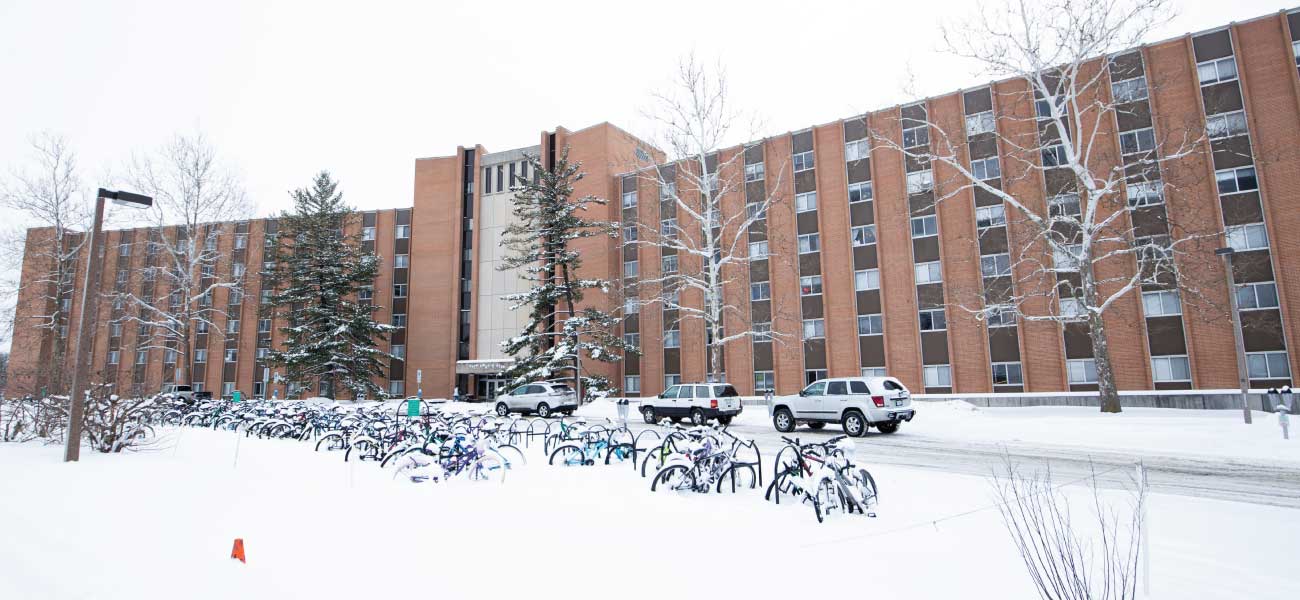 Holden Hall
South Neighborhood
Located in South Neighborhood, Holden Hall opened in 1967 and is named after James and Lynelle Holden. James became a State Agricultural student in 1889. Recently renovated in 2009, the hall is known for its bold splashes of color and the "fish bowl lounge," which many Spartans consider the best study space on campus. Holden Hall is also home to the Academic Scholars Program, the College Assistance Migrant Program (CAMP) and the High School Equivalency Program (HEP).
Floor Plans
Double Room

Floor plan dimensions are approximate — room size and furniture dimensions can vary from room to room. 
Virtual Tour
Building style: Post-War Collegiate
Neighborhood: South
Year built: 1967
Number of Floors: six
Service Center: 517-353-5912
Schedule a Tour: MSU Tours 
Engagement Center: Holden Hall
Address: 234 Wilson Road
East Lansing, MI 48825
Building Features
Suite-style bathrooms
Single- and double-style rooms
Fully furnished rooms
In-room Wi-Fi
Cable TV
Co-ed floors
Barrier-free housing
Community Kitchen
Bike storage 
Quiet floors
TV lounge
Meeting space
Quiet floors 
Sparty's Refresh
LEED certified
Holden Hall

Location
Want to see more?
Explore other halls in South Neighborhood.
Holden Service Center
517-353-5912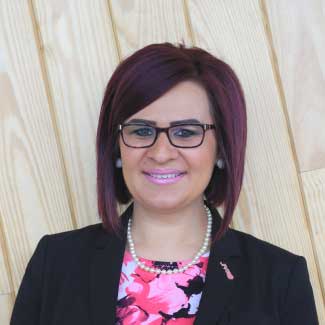 Assistant Director of Residence Education
Matea Čaluk
517-432-2495
caluk@rhs.msu.edu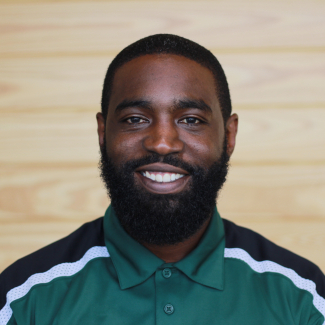 Community Director 
Martell Summers
517-353-4313
summer93@rhs.msu.edu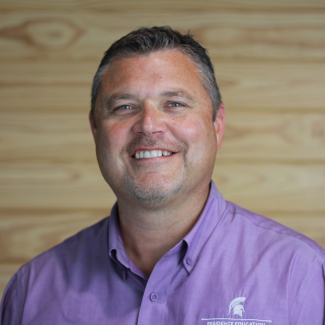 Facilities Manager
Jim Steingreaber
517-355-2406
steingr2@rhs.msu.edu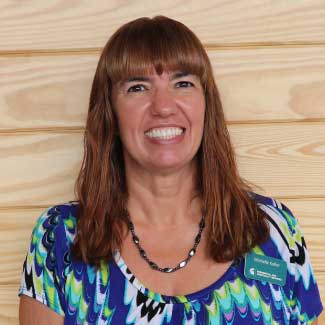 Dining Manager
Michelle Keller
517-355-0487
kellerm@rhs.msu.edu