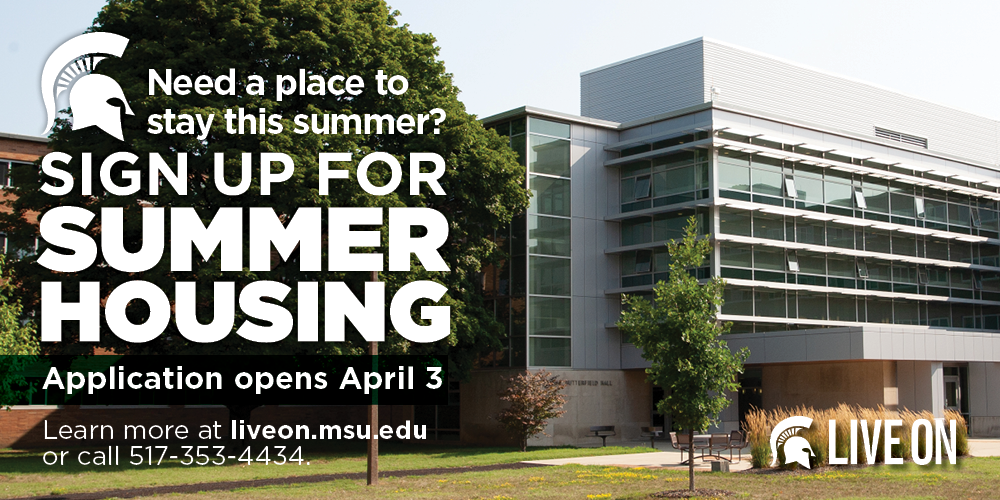 We are pleased to announce on-campus housing options for summer 2023. Carefully read the information below. Students taking classes on campus this summer can request summer 2023 housing in their My Housing account beginning on April 3. 
We will be providing summer residents with housing in Butterfield Hall and Owen Hall. To stay in Owen for the summer you must have a Fall 2023 booking in Owen.
SUMMER HOUSING TERM DATES 
SUMMER TERM ONE 
May 8 – June 29
SUMMER TERM TWO  
July 6 - August 18 
 
Following August 18, students living on-campus for fall 2023 will move into their fall semester assignment or their off-campus housing. Students living in Owen Hall for fall 2023 will be housed there for the summer.
SUMMER HOUSING & DINING RATES
Costs are per term.
Butterfield:
Double: $998
Single: $1,641
Permanent Single: $1,364
Dining Plan: $1,418
Owen:
Permanent Single: $1,409
Single $1,681
Dining Plan: $1,282

Summer semester dining hours will be in effect from Monday, May 8, through Friday, Aug. 18.
Brody Square is open for limited hours for breakfast, lunch, and dinner. Additionally, The Vista at Shaw is open through June 2, and The Gallery at Snyder/Phillips will be open from June 5-Aug. 18.
To view a complete list of locations and hours, please visit go.msu.edu/dininghours
AIR CONDITIONER REQUEST  
Air conditioners will be available to rent by request for the summer sessions for a one-time fee of $150. The request process will be shared with summer housing residents after they receive their room assignments.