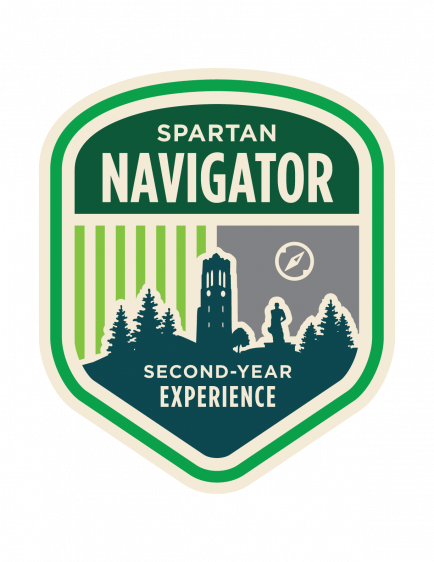 Spartan Navigator supports our second-year students outside of the classroom. Students face new pressures in the second year of college, including social changes, expectations of leadership, major fit/major changes and career pressures.
Spartan Navigator is here to help you work through all of these challenges through our various academic and social initiatives.
The Spartan Navigator program is designed for second-year students to continue to foster a sense of belonging at MSU by helping students engage with each other and get involved in the community. Some of Spartan Navigator Fall 2021 initiatives include:
Healthy Relationships Event – Facilitated in partnership with the Prevention, Outreach, and Education (POE) team, this event aims to help students learn the skills necessary to form and maintain healthy relationships.
Career Services Workshop Series
Pizza with Professors
Bulletin boards across campus with helpful information about libraries, research, health and wellness, diversity, equity and inclusion, careers, and networking on them.
Monthly newsletters being sent out to all second-year students on campus highlighting upcoming Navigator events and opportunities.