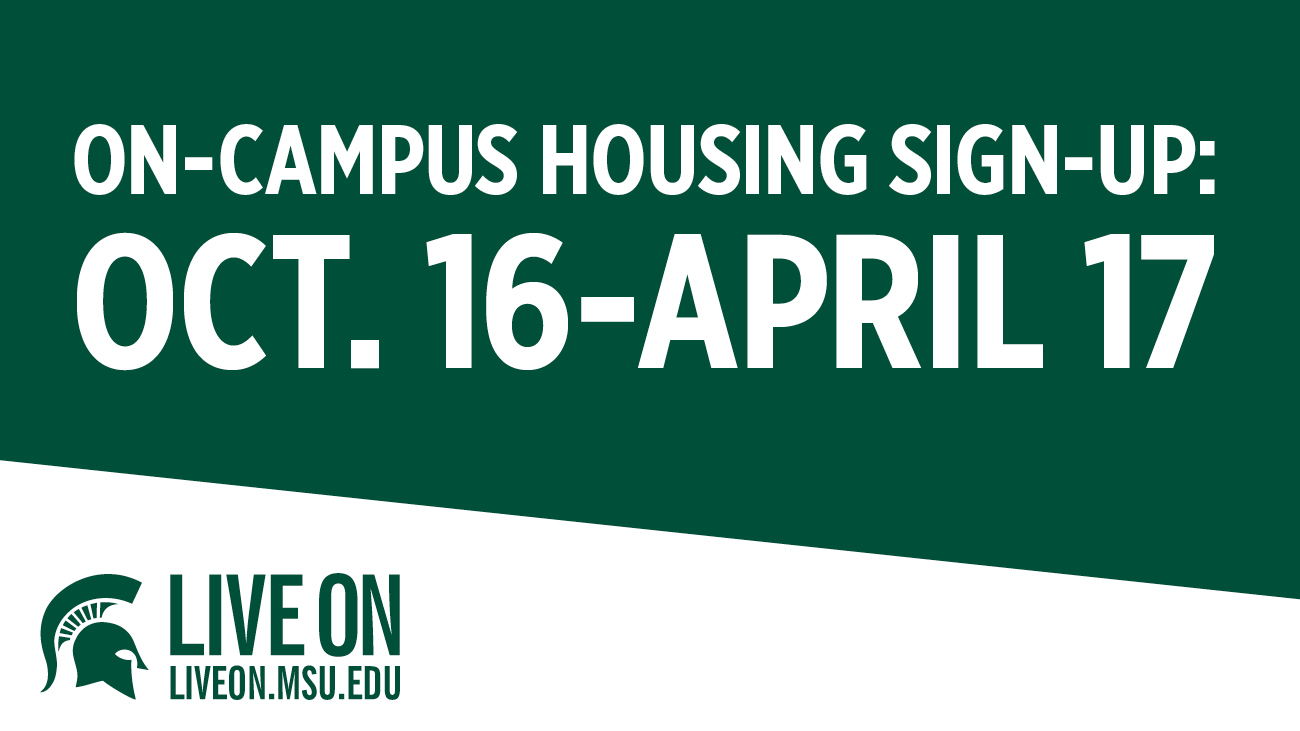 It seems like you've just unpacked your things and figured out the best route to and from class, and you may already be feeling pressured to make decisions about where you're going to live next year. There are so many options and it can be overwhelming. Luckily, you don't have to make rushed plans in order to get the so-called "best place" next year. Take some time to figure things out and focus on finding the right place for you and your lifestyle. 
To help relieve some of the pressure, we're giving you a little time to figure things out. On-campus housing sign-up for the 2020-21 academic year will begin online on Oct. 16, 2019. Use this time to explore campus and your neighborhood, experience all of the resources MSU has to offer, make new friends and get involved in the MSU community.
Rest assured, you have a standing invitation to come back to stay with us next year; and we'll have a place that's just right for you.