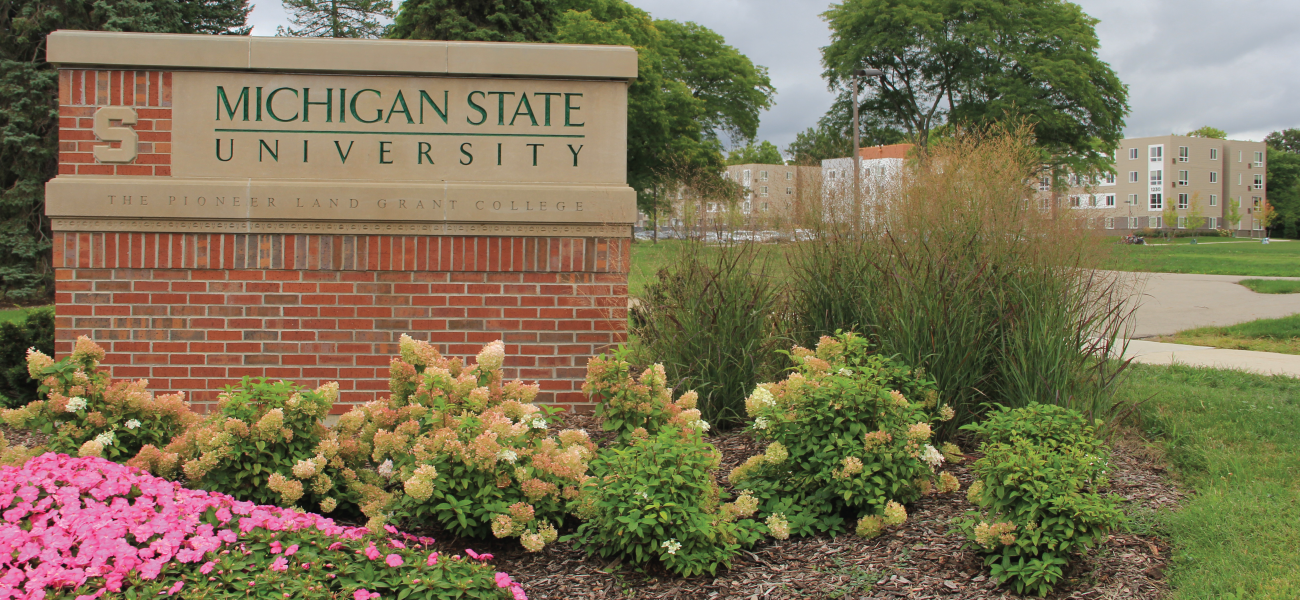 Family Housing at 1855 Place
Apartments
Nestled just across the street from the Breslin Student Events Center and numerous campus resources, 1855 Place offers one and two-bedroom contemporary family apartments. Enjoy the many amenities of apartment-living in these newly developed spaces with on-site parking. Residents can also enjoy Sparty's Market for groceries and Starbucks in the same building! Designated green space, a playground and plenty of common outdoor areas offer the perfect setting for studying, picnicking or a quick game of catch with friends and family.
Apartment Details
Leasing Information
550 S. Harrison Rd.
East Lansing, MI 48823
517-884-5483
Address
550 S. Harrison Road
East Lansing, MI 48823
Amenities
WiFi and cable-equipped
Utilities (electric, gas, water, recycling, trash)
Air conditioning
Heating with thermostat (limited temperature control)
24/7 on-site maintenance
Designated parking — as available (fees apply)
On-site fitness facility
Green space and playground 
Community service center
Living Room

Sectional or couch and chairs
Dining table and chairs OR breakfast bar with stools
Coffee table
End table

Kitchen

Washer/Dryer
Oven and range
Refrigerator
Dishwasher
Microwave

Master bedroom

Queen-sized bed
Nightstand
Dresser(s)
Desk
Desk chair

2nd bedroom (two-bedroom apartment)

Twin bed(s) for all other residents
Nightstand
Dresser
Floor Plans
Family Housing Apartment

Floor plan dimensions are approximate — room size and furniture dimensions can vary from room to room. 
Family Housing at 1855 Place is designated for students enrolled in a degree-granting program who are:
Single students with dependent children and/or relatives;
Legally married, with or without dependent children and/or relatives, or;
Domestic partners, with or without dependent children and/or relatives.
Parking
Residents are required to register motor vehicles, mopeds and bicycles with MSU Police during the duration of their residence in MSU facilities. The cost of parking is not included in the rental rate.
Personal liability and property insurance
Michigan State University is not liable for the theft or loss of money, property or valuables, damages to any resident's property or personal injury sustained in the apartments. Students are recommended to carry their own personal property insurance or determine whether property loss is covered by parents' or guardians' homeowner's policy.